Jaden Agassi has signed a National Letter of Intent (NLI) to play baseball at the University of Southern California. Jaden Agassi is the son of tennis grand slam champions, Andre Agassi and Steffi Graf.
Agassi plays pitcher-third baseman. Though Agassi attended a few high schools but in recent years he has been homeschooled. He plays for the Las Vegas Recruits, an independent team made up of rising teenage stars.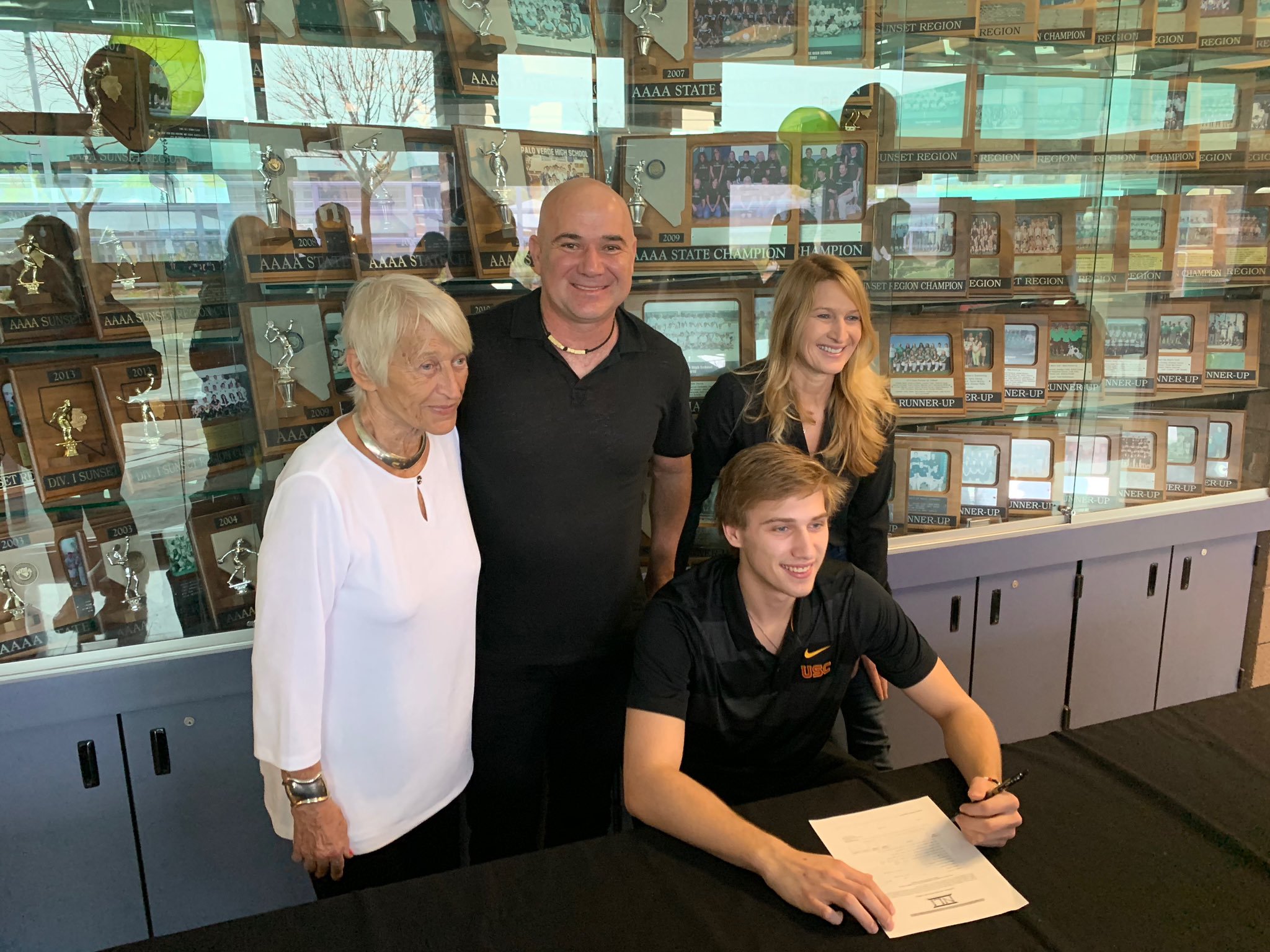 Agassi has won three Most Valuable Pitcher awards (2016 PG Freshman West National Championship, 2017 PG Freshman West MLK Championship, 2018 PG 18u West Memorial Day Classic) and one Most Valuable Player award (2016 14u WWBA West Memorial Day Classic) while playing for the Las Vegas Recruits.
Agassi underwent Tommy John surgery earlier this year. It's not clear how fit he will be in his first season with USC. Tommy John surgery usually takes a year and a half of recovery and rehabilitation.
A year ago Agassi was ranked No. 66 among the class of 2020 standouts. He reportedly received the perfect five-tool rating from scouts.
Agassi easily hits the low 90's on the mound and has been making good progress since his surgery.  He has currently rated the No. 2 overall recruit in Nevada, and the nation's 171st best player in the class of 2020.
(Visited 98 times, 1 visits today)