Dominic Thiem has endorsed the Netflix documentary, Seaspiracy, which focuses on the impact on commercial fishing and the harm that humans do to the marine species. The 90-minute documentary questions the assurances to consumers by Dolphin Safe and Marine Stewardship Council.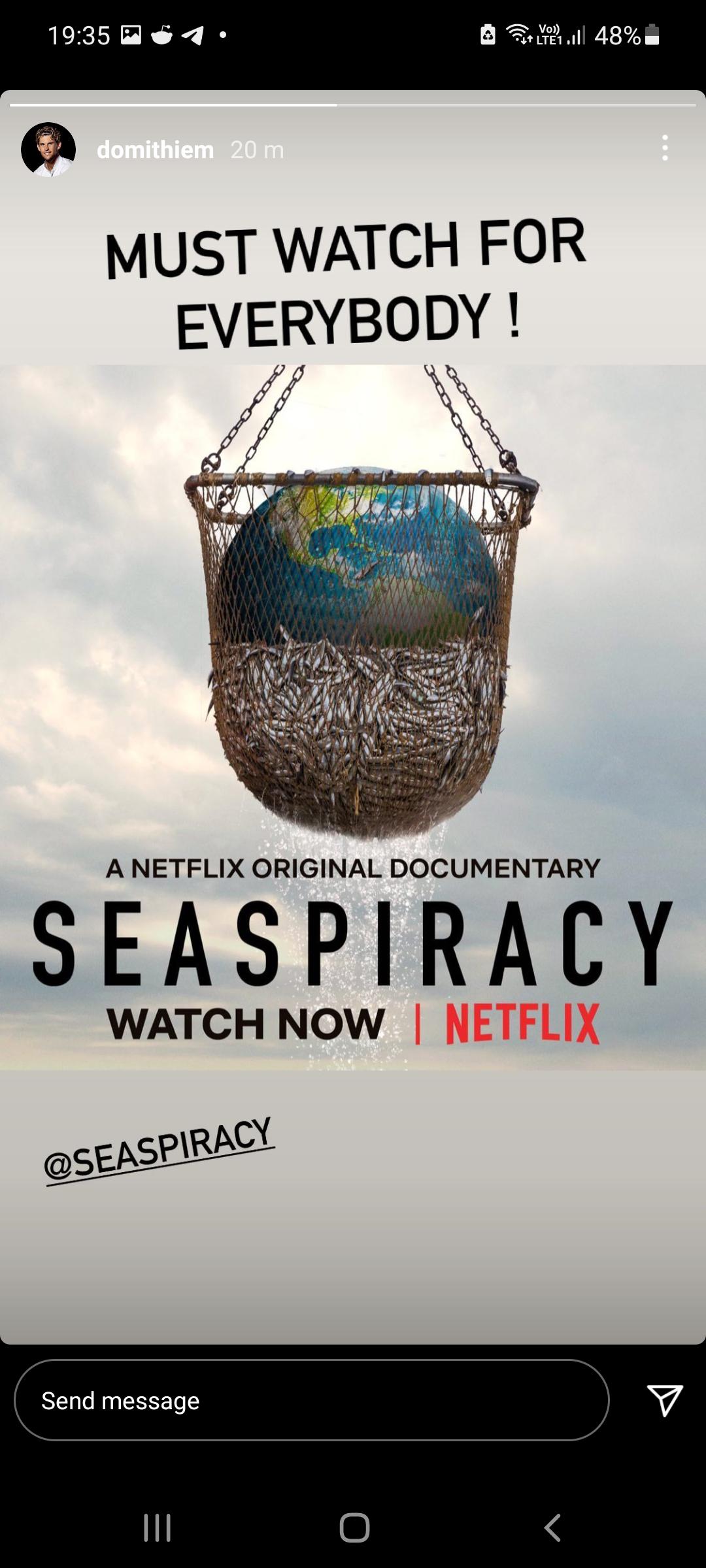 The documentary has been accused of making misleading statements and taking people's comments out of context. Seaspriracy is made by the same team that made the highly acclaimed documentary, Cowspiracy, which explored the impact of animal agriculture on the environment. 
This is not the first time that Dominic Thiem has taken an active interest in the welfare of animals. Recently, Thiem joined forces with BioBienenApfel to raise awareness about the importance of bees and create habitats for bees in Austria and Germany.  In addition to Thiem, Formula One driver Sebastian Vettel is also one of the ambassadors for the project.
On April 7th, BioBienenApfel plans to organize a presentation that will showcase the project's objectives and roadmap. The ambassadors of the project are expected to attend the event.
(Visited 46 times, 1 visits today)