Barty Rules In Shenzhen
Ashleigh Barty capped an impressive year beating Elina Svitolina 6-4, 6-3 in the final to life the trophy. This was her first win over Svitolina in six attempts.  She also becomes the first Australian to clinch the WTA Finals title  since 1976.
Barty also clinched the year-end world number 1 ranking becoming the first Australian to do it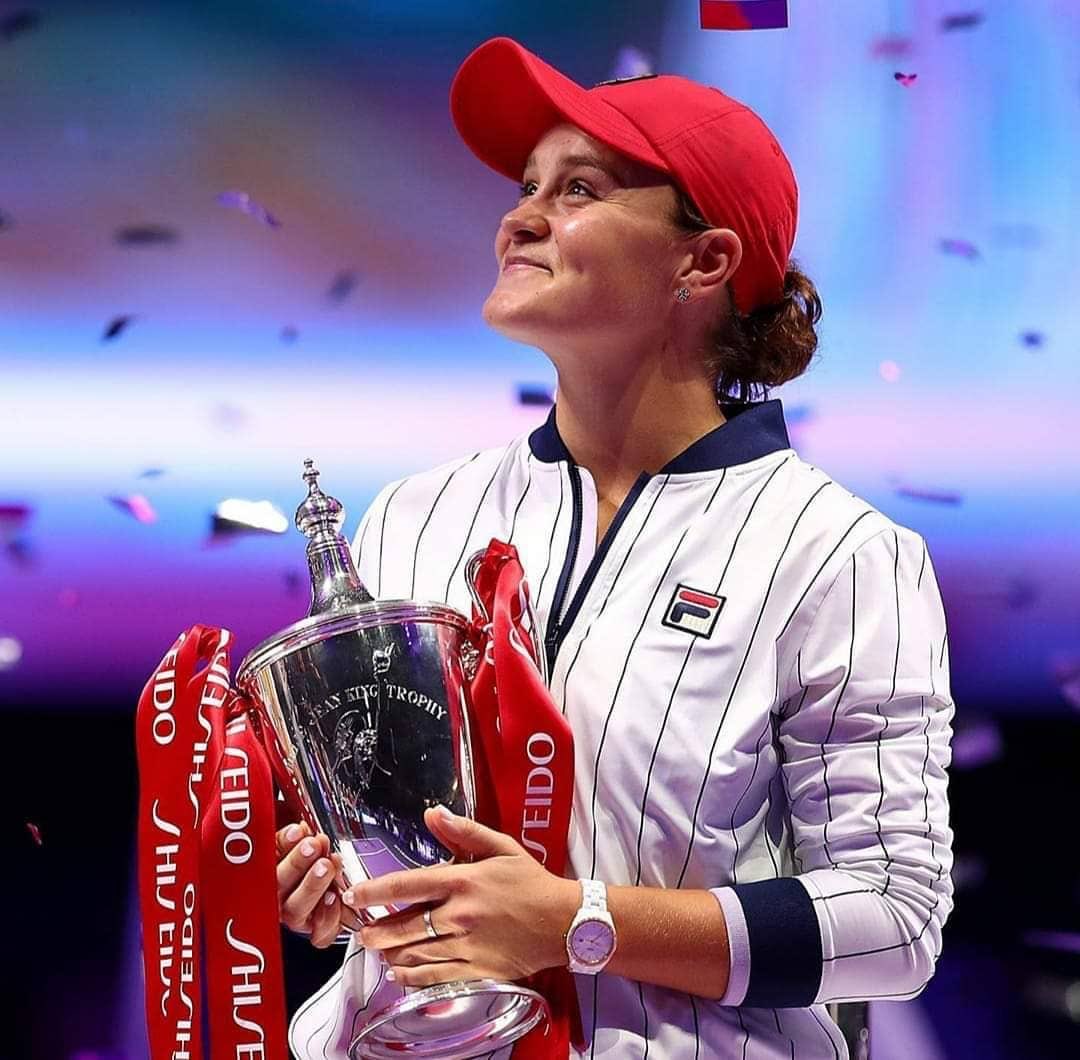 It has been an incredible year for Barty, who briefly quit the sport to try her hand at cricket.  She won four titles during the year, including her first grand slam title at Roland Garros. 
Season is not over for Barty as she heads to the Fed Cup next. 
Barty Earns $4.4 Million 
Barty's $4.4 million haul was the biggest in tennis at any event, male or female.  She also made almost $11 million for the year, doubling her career earnings.
Though pay discrepancies continue to exist for women in tennis, Barty's earnings come as welcome news.  Hope we can achieve equal pay at levels of the sport, not just at major events.
Svitolina's Tough Year
Defending champion Svitolina finishes the year without a title for the 1st time since 2011.  She has come close at many tournaments, but simply could not close.  It's a mental block that she needs to work on to get that elusive grand slam title.
There were some injury concerns for Svitolina towards the end of the tournament. Svitolina said that she will have some scans done on her knees as she heads to London.  Her boyfriend Gael Monfils is an alternate for the ATP Finals in London.  With Nadal's status uncertain, it's possible that Monfils could actually play in London.
Halep-Andreescu – Highlight of the Tournament
No other match was more anticipated than the Simona Halep – Bianca Andreescu encounter. The match certainly lived up to expectations. Halep pulled out a tough three set win over Andreescu, who seemed to be struggling physically towards the end of the match.  Halep faded as the week went on, losing to Karolina Pliskova and Svitolina.
Injury-Prone Bianca Andreescu
Not surprisingly, Andresscu had to retire due to injury.  Though she is great when she is fully fit, she has had injury problems for most of the year. She needs a good physiotherapist ASAP and a long term plan to manager her health. 
Naomi Osaka – An Up and Down Year
It was an up and down year for Naomi Osaka. She started the year off strong and then cooled off.  Towards the end of the year, she seemed to find her form, and then got inured.  2020 looks promising for her if she can stay healthy.
Very Slow Courts
Slow courts at the end of long season took its toll on players.  Several years ago, courts were too fast and had to be slowed down, especially on the men's side, to make the sport enjoyable.  Now, clearly, we have reached the other end of the spectrum where some courts are just too slow.
Injuries, Retirements, Alternates, Etc.
The slow courts were no doubt one of the the reasons for many injuries and withdrawals.  At the end of the season, it makes no sense to play on an ultra slow court, where players cannot hit though.
Kiki Bertens and Sofia Kenin played as alternates for injured Naomi Osaka and Bianca Andreescu.  I felt that they didn't get a fair shot because they started in the middle of the group stage with zero wins, and were not in a position to fight for a spot in the semis.
Where Are The Spectators?
This tournament was another example of WTA's attempt to rake in as much money as they can without caring about the fans.  Stadium was barely half full for most matches.  Either the locals couldn't afford it or didn't care about the game to show up. That's not good news for the sport, as more tournaments move to China.
2019 Top 10 Rankings
1. Ashleigh Barty 🇦🇺
2. Karolina Pliskova 🇨🇿
3. Naomi Osaka 🇯🇵
4. Simona Halep 🇷🇴
5. Bianca Andreescu 🇨🇦
6. Elina Svitolina 🇺🇦
7. Petra Kvitova 🇨🇿
8. Belinda Bencic 🇨🇭
9. Kiki Bertens 🇳🇱
10. Serena Williams 🇺🇸
(Visited 9 times, 1 visits today)