Simona Halep is set to marry Macedonian businessman Toni Iuruc in Romania next year.  The couple have been dating for more than a year.  Toni attended the Wimbledon Champions Dinner earlier this year, and has generally kept a low profile during their relationship.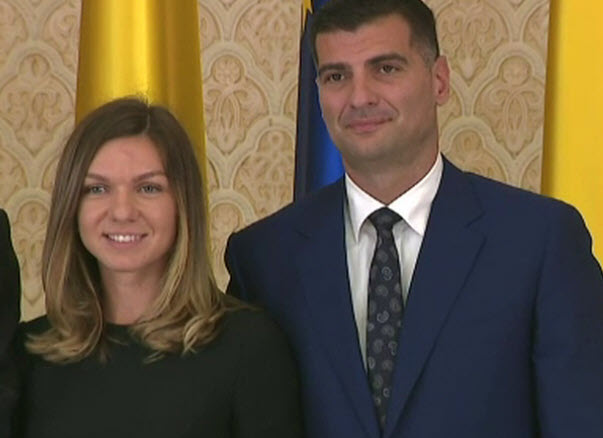 Iuruc is 40 years old, 12 years older than Halep. He is of Aromanian, just like Halep.  The Aromanians are an Eastern  ethnic group native to the Balkans.
Iuruc is very wealthy and owns 6 companies in Romania.  He is either a millionaire or a billionaire depending on who you ask but he is very wealthy!
Speaking of their relationship, Halep said, "We have a normal relationship, I feel very well. But I would like it to stay personal. I belong to Romania when it's about tennis. Love and tennis can coincide, but I think personal life is most important. I am dating someone and I would never be able to sacrifice my family for tennis."
Toni asked Simona's father, Stere for permission to marry his daughter, and Stere accepted the request.  Simona's father wanted the wedding to be after the 2020 US Open so Simona can focus on tennis for the next 12 months.
Iuruc has been married twice before. He was married to model Arina and then to a woman named Liana.
(Visited 41 times, 1 visits today)