Reilly Opelka is one of the most likable tennis players on tour. He is a servebot and he is self-aware. If you ask him why he is not playing on the center court, he will tell you that fans don't like to watch serve bots like him.
Here is Opelka explaining why Nick Kyrgios is not a servebot.  Servebots must be miserable to watch – a criteria that Nick Kyrgios doesn't satisfy.
So it should come as no surprise that Reilly Opelka is building a servebot community. He somehow convinced the 5″ 7 in. Diego Schwartzman to be his first follower.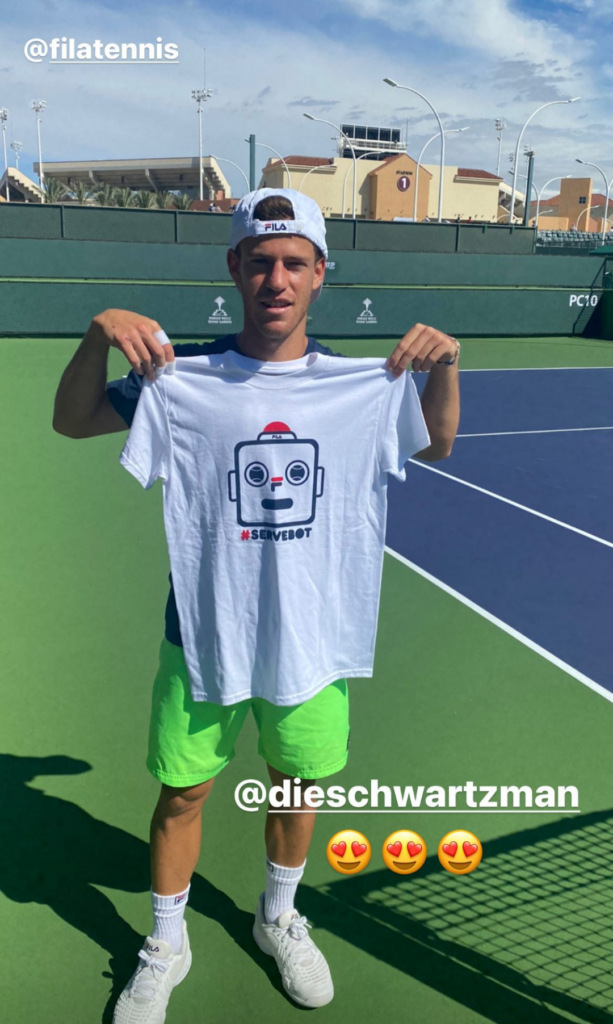 The servebot shirts are one way to show your allegiance to the servebot community.  But they are not for sale yet. But they are soon coming to Fila.
(Visited 15 times, 1 visits today)