Roger Federer won his 10th title at the Swiss Indoors in Basel, his hometown on Sunday easily beating Alex de Minaur, 6-2, 6-2. Federer also has 10 titles at the grass court tournament in Halle.
It was Federer's 103rd career title. Jimmy Connors is the only player that has more titles, at 109. Federer earned €430,125 for winning the title.
Federer was magnificent all week.  He did not lose a set in his 4 matches. 
Federer beat Stefanos Tsitsipas 6-4 6-4 in the semi final.  The much anticipated match with fellow Swiss player Stan Wawrinka was canceled as Wawrinka pulled out with an injury. The draw looks ominous for Federer at the beginning of the week but it all worked out great in the end for the Swiss. 
Continuing the tradition, Federer served pizza for the ball kids and spent time with them.  He was once a ball boy himself at the tournament.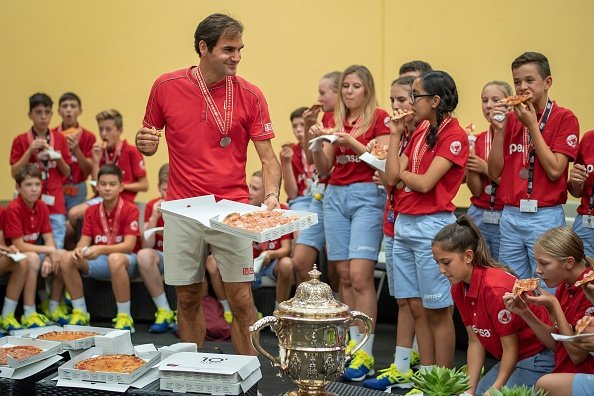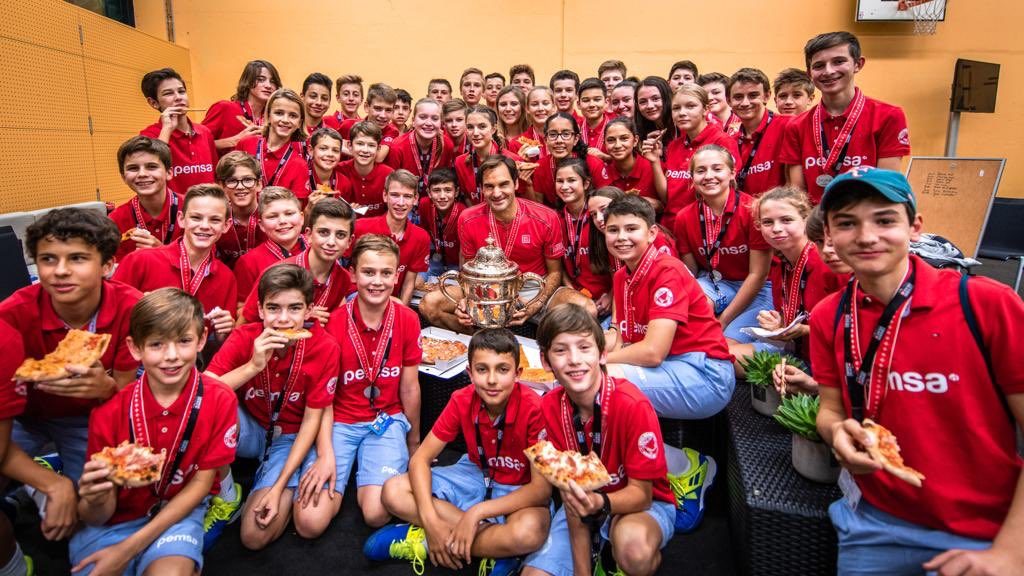 Here's Federer as a ball kid in Basel years ago. 
(Visited 34 times, 1 visits today)