Miami Open organizers don't remember Sofia Kenin winning the 2020 Australian Open. Or the fact that she reached the finals at the French Open. In a tone-deaf press release promoting the tournament, the organizers emphasized that grand slam champions such as Iga Swiatek, Simona Halep, and Bianca Andreescu were playing at the tournament but forgot to mention that Kenin was also a grand slam champion.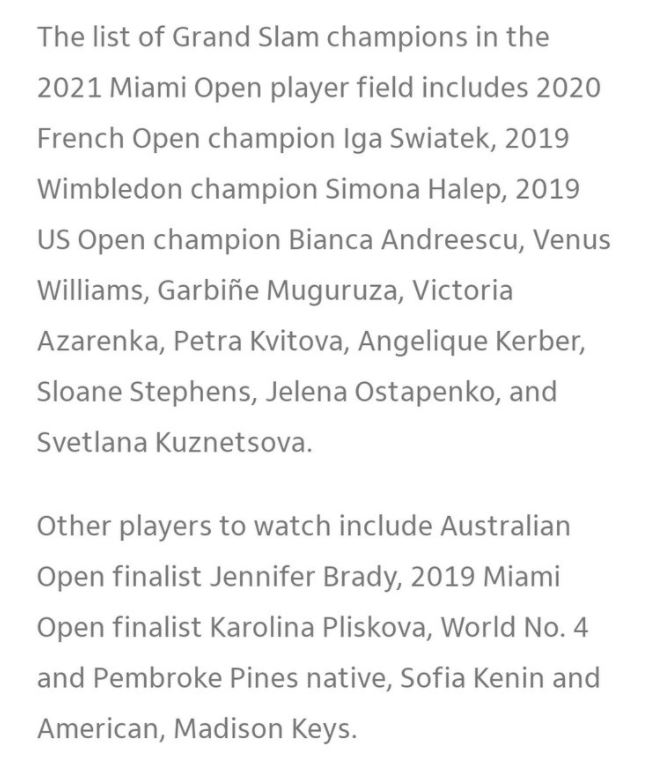 Why did a Miami tournament ignore one of its own – Sofia Kenin is a Florida native. She is the only American grand slam champion in recent years.
Kenin and her team had felt for some time that she doesn't get the respect she deserves. She hasn't been able to sign up lucrative sponsorship deals despite fantastic success on the court. Players such as Amanda Anisimova, who have far fewer accomplishments have signed blockbuster sponsorship contracts.
It was not always this way. Miami Open promoted Kenin for many years. Here she is with Kim Clijsters when was only six.
(Visited 8 times, 1 visits today)