Italy has a new tennis champion. His name is Jannik Sinner.  Oh! And he is the next Roger Federer.
Until 2014, Jannik Sinner was focused on skiing. He was a champion skier in Italy from age 8 to 12. He played tennis about twice a week.  But skiing remained his passion. Little did he know that in 5 years, he will be in the youngest player in the Top 100 tennis rankings.
The turning point in Sinner's career came when renowned Italian coach Riccardo Piatti found him at age 13. Piatti has worked Ivan Ljubicic, Novak Djokovic, Richard Gasquet and Borna Coric in the past.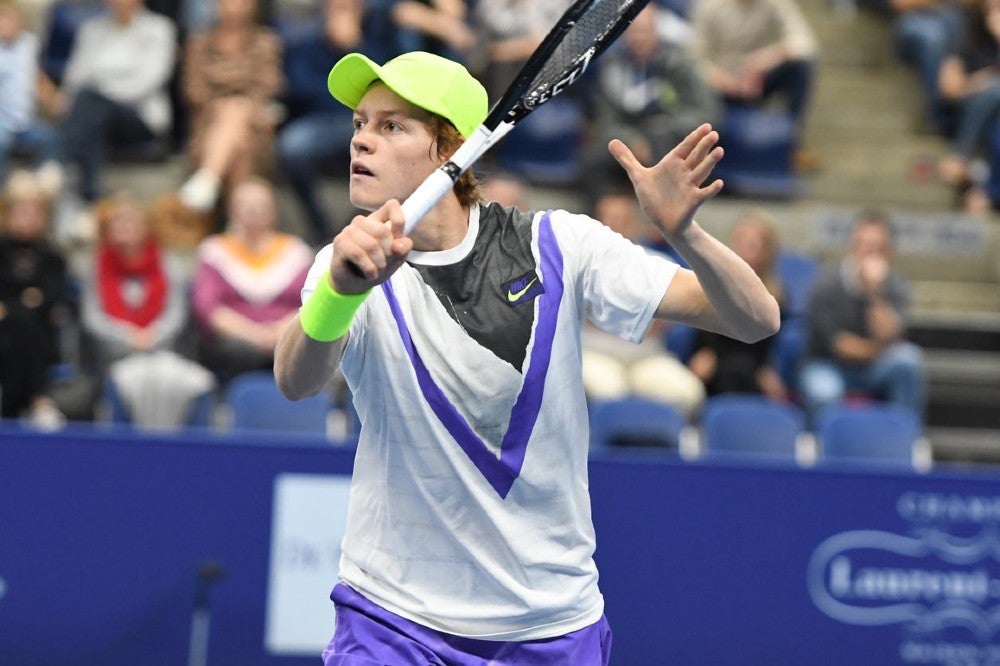 Sinner agreed to train at Piatti's academy, giving up on his skiing ambitions. His game began to blossom as he worked with Piatti and Massimo Sartori in Bordighera, Italy. But he didn't play much competitive tennis as a junior.  His highest junior ranking was No. 133.
Sinner focused on the futures and the challengers tournaments. Skipping the juniors was Sinner's decision because he wanted to play at a higher level for his age.
"I think the disadvantages if you're starting to go on a higher level and you don't have the level, I think it's better to stay in juniors," Sinner said. "But I think my team always saw me that I have this level to compete, so they let me do what I wanted."
One thing that you will hear about Sinner, who speaks Italian, German and English, constantly from fellow players is his work ethic.  The young man puts in the work, stay focused, week after week with a long term vision. "I want to be the best player not only in Italy, but maybe once I can say that I'm the best player in the world," Sinner said. "It takes time. But honestly I'm not thinking about this."
Fellow Italian player, Andreas Seppi has known Sinner since Sinner was 12.  Sinner grew up an hour from Seppi's house. Seppi thinks very highly of Sinner, "He's always been very calm on court and I think that's a good mentality. He doesn't show a lot of emotions also, similar to myself I would say. That's kind of nice to see. But also I think his game style is very aggressive."
His early results on the tour have been promising. Sinner won challengers in Bergamo and Lexington. He reached the the semi-finals in Antwerp where he lost to Stan Wawrinka
Anyone who has seen him play has only good things to say – great forehand, good volleying skills, and most important of all, a calm head under pressure. He could the next Roger Federer, they say. I know it's a stretch to compare Sinner to Federer given where Sinner is at his career.  Tennis is filled with young super stars who never made it. Donald Young comes to mind immediately.
It's early.  He is young. But keep an eye on this kid because he is special.
(Visited 20 times, 1 visits today)