Roger Federer has made a "meaningful" investment in On, a Swiss shoe maker founded by three-time world duathlon champion and multiple Ironman winner Olivier Bernhard Olivier Bernhard, David Allemann and Caspar Coppetti. The company which makes running shoes was founded in 2010 has over 6500 premium retail outlets in over 50 countries.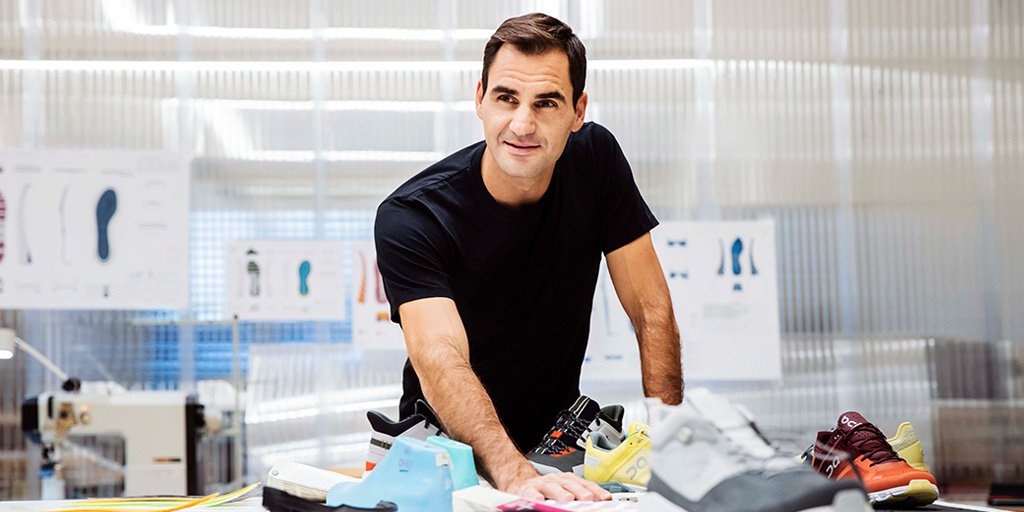 The company clarified that Federer is an investor in the company.  The company did not pay Federer for a sponsorship deal. But Federer's responsibilities include product design, brand building and global marketing. A bunch of Federer-designed products are already in the pipeline, and Federer will represent the brand publicly.
The company has been profitable since 2014, and has around 500 employees. On noticed Federer wearing its shoes, and one of its founders asked him out for lunch.  Federer and David Allenmann appeared on CNBC to discuss the Federer's investment in the company.
Though Federer's contract with Nike ended two years ago, Federer is still wearing Nike shoes on the court. Federer noted in the interview that On may one day make tennis shoes.  If it does, I am sure it will be a hit among Federer fans.
Federer also appeared on the Today show with one of Federer's super fans, Savannah Guthrie.
(Visited 8 times, 1 visits today)