Novak Djokovic has partnered with Montblanc for a special StarWalker writing set to raise money for the Novak Djokovic Foundation. The Novak Djokovic Foundation helps children from disadvantaged communities receive quality education.
The StarWalker special edition writing set is limited to 300 pieces and costs $740. It includes a StarWalker Metal Fineliner and a matching notebook, both inscribed with Djokovic's signature. You can get the set at montblanc.com.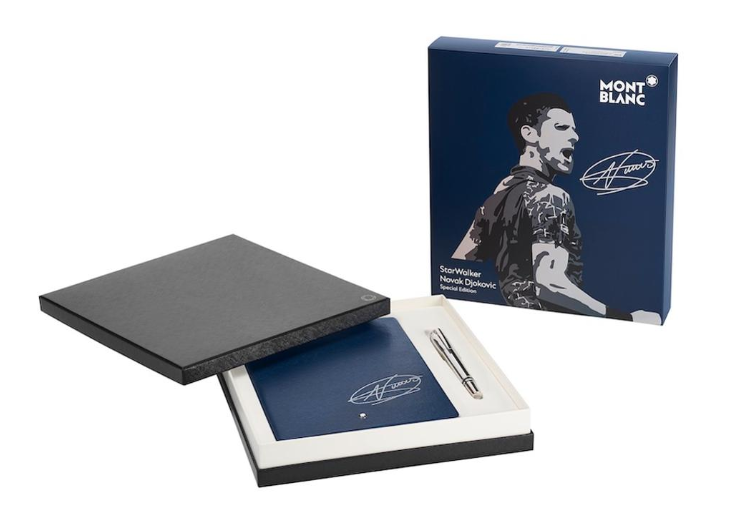 During the launch event, Djokovic talked about his habit of writing a journal. Djokovic noted that writing helps him process his feelings and has been immensely beneficial. In fact, he noted that the pen may be stronger than his tennis racquet. His wife Jelena is an avid writer and has inspired him to write more.
(Visited 12 times, 1 visits today)