For more than a decade, Maria Sharapova has been one of the highest-earning athletes in the world.  Sharapova has attracted sponsors due to her ability to reach millions of young fans through her tennis and her social media channels.
Maria Sharapova started playing at the age of 4.  She started training at the Bollettieri Academy at age 9. At an early age, sponsors jumped on the Sharapova bandwagon because they realized her marketing potential.
With multiple grand slams under her belt, Sharapova is one of the most well-known sports figures in the world. She was the first tennis player, male or female to reach over 15 million fans on Facebook.
Sharapova has a flourishing business with her own Nike line of apparel and a candy company. Her other interests include fashion, singing, dancing, and watching movies.
After retiring from tennis in 2020, she has kept herself busy with a string of business ventures. Not surprisingly, her sponsors during her playing days continue to sponsor her in retirement.
Maria Sharapova's Sponsorships And Investments
Head
Sharapova had a racquet deal with Head.  Her current racquet is the Head Graphene 360 Instinct MP.  Sharapova switched to Head in 2010.
Prior to that, Sharapova was with Prince for 10 years.  She had been using Prince racquets since she was nine.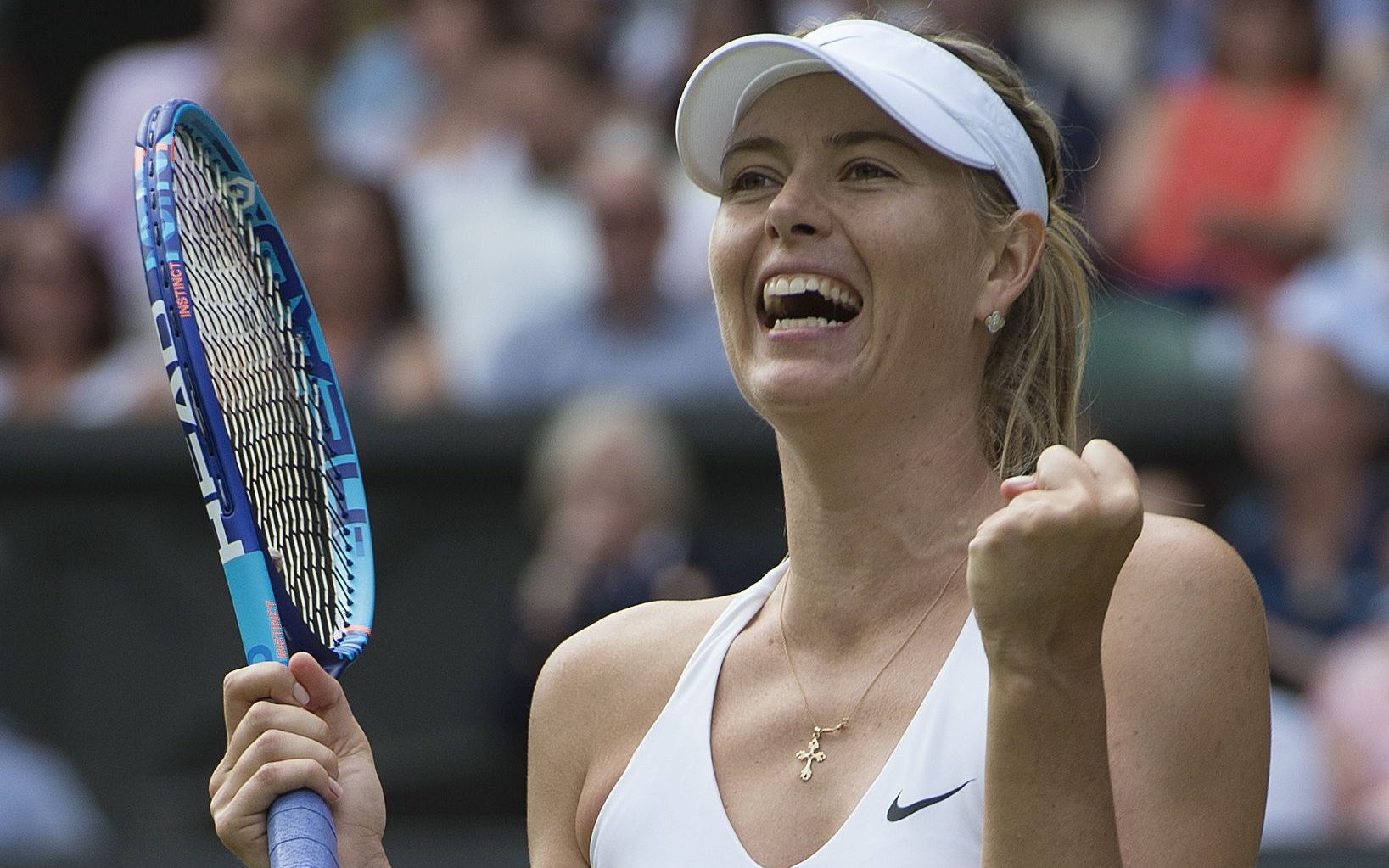 Nike
Sharapova has had a 20-year relationship with Nike.  The relationship started in her junior days and includes apparel and shoes.  Nike launched the "Maria Sharapova Collection" featuring her own apparel line.
Porsche
Sharapova is a brand ambassador for luxury car maker Porche.  She started endorsing the brand in 2013.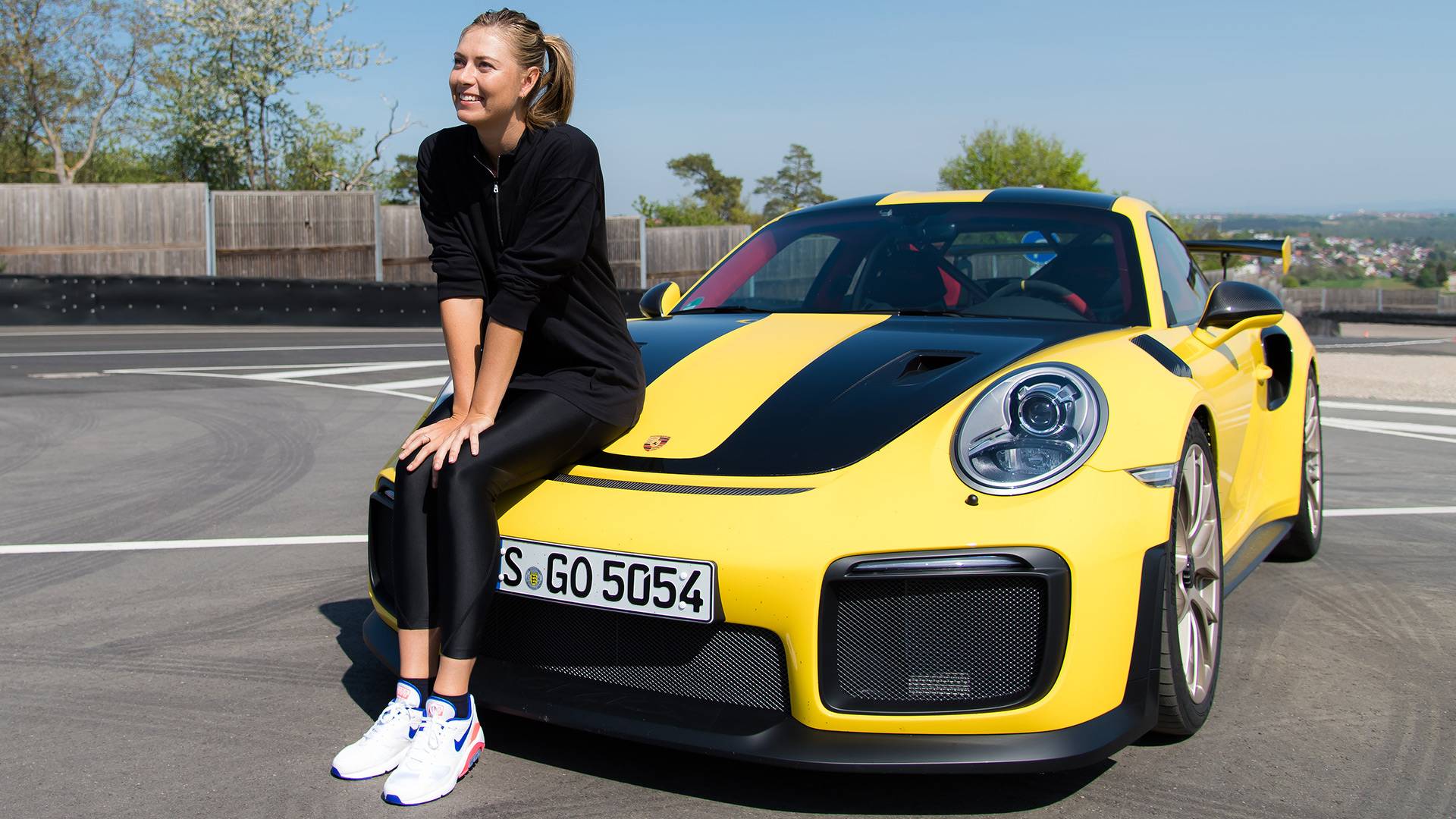 Evian
Mineral water maker Evian has a long-standing relationship with Sharapova that goes back more than a decade.
Sugarpova
Sugarpova (Sugarpova.com) is a premium candy business owned by Sharapova. Sugarpova candies are sold online as well as in stores.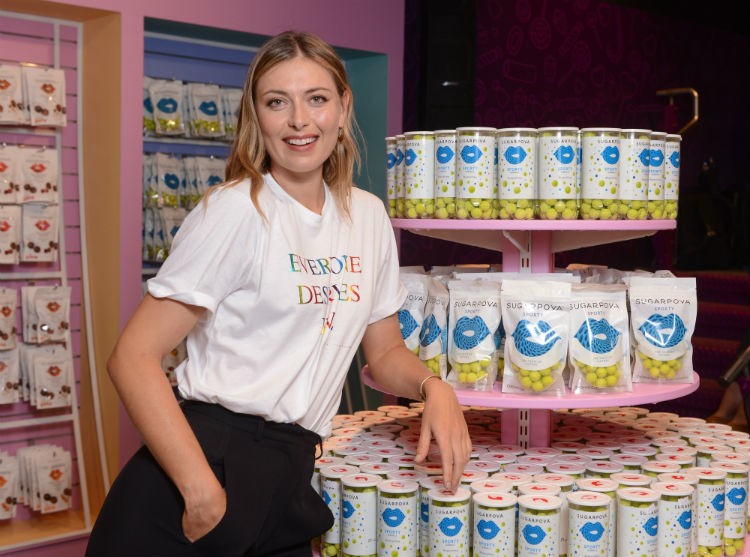 Supergoop
Sharapova is the co-owner of Supergoop, a UV-focused skin-care line with a focus on sun protection. Sharapova partnered with Holly Thaggard for this venture.
Therabody
In 2020, Sharapova joined tech wellness company Therabody as an investor and strategic advisor. The company makes high-end massage therapy products geared toward athletes.
Skills
Sharapova also is the chief athletic officer of Skills, an online education platform focused on sports. She also offers tennis lessons on the platform.
Moncler
In 2022, Sharapova joined the Board of Directors of Italian fashion brand Moncler.
United Nations
Sharapova serves as a goodwill ambassador for the United Nations Development Program. The program works to eradicate poverty and reduce inequalities through the sustainable development of nations.
Maria Sharapova Foundation
The Maria Sharapova Foundation helps children around the world achieve their dreams. The foundation helps students by offering scholarships.
(Visited 13 times, 1 visits today)