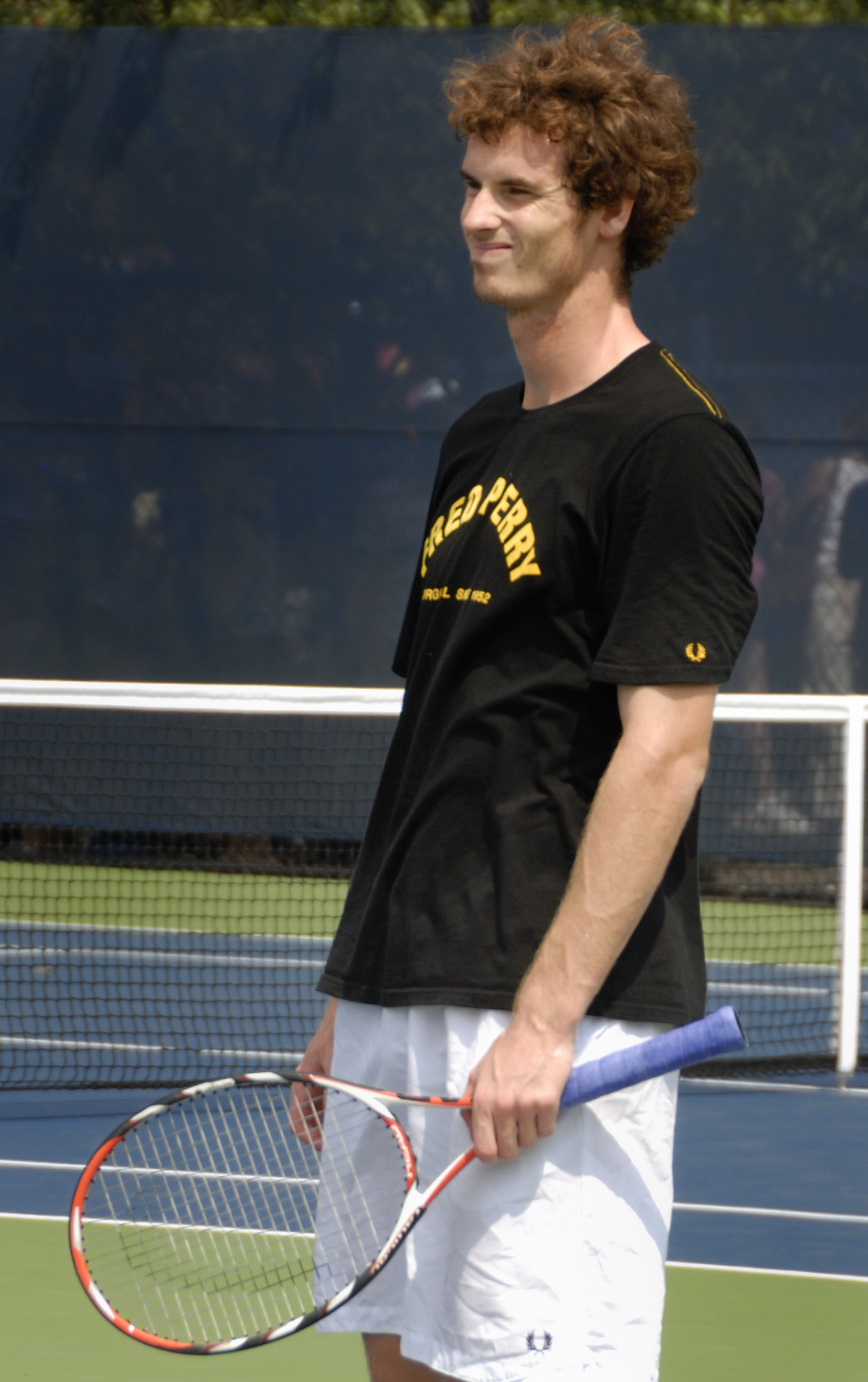 Prior to the start of the Australian Open, Andy Murray told a crowded press room that his body won't allow him go further with his tennis career. Australian Open may be the end of his career but Murray hoped that he could go on until Wimbledon.  That was a grim assessment from Murray, long considered one of the Big Four, along with Roger Federer, Rafael Nadal and Novak Djokovic.  At 31, Andy Murray is about the same age as Nadal and Djokovic.  With Federer still going strong at 37, it was always assumed that tennis players of today could not only play well into their 30s but be in contention for grand slams.
As news of Murray's impending retirement broke, tribute flowed in from fellow players.  Roger Federer said: "I was disappointed and sad, a little bit shocked, to know now that we're going to lose him at some point. But we're going to lose everybody at some point. It's just now that it's definite. Of course, I hope that he can play a good Australian Open and he can keep playing beyond that, really finish the way he wants to at Wimbledon. That's what I hope for him."
Nadal and Murray when they were teenagers and played against each other at junior tournaments.  "I always had good relationship with him," said Nadal. "We shared moments in my academy. We shared courts in the most important stadiums in the world, competing for the most important things. That's impossible to forget." Nadal was also pragmatic saying "So all the best to him. We will miss him. But today is him. Tomorrow another one. We are not 20 anymore. Our generation, everyone is more than 30 – these kinds of things happen. He will be a very important loss for us, for the world of tennis, for the tour, for the fans. But that's life. It seems like he had not a very long career because today players are playing that long. But he's 31 – 10 years ago, if he retired at 31, we would say he had a great and very long career."
Murray won three grand slam titles in his career.  We need to put his three wins in perspective.  He played in the Roger, Rafa and Novak era, who among them have 51 grand slam titles. His first grand slam came at the US Open 2012.  He also won two Wimbledon titles in 2013 and 2016.  He reached 8 other grand slams finals where he ended up as runner -up. With his Wimbledon title in 2013, he became the first British man to win Wimbledon in 77 years.  Fred Perry had won the Wimbledon in 1936.  For Britain, the nation that hosts the most prestigious grand slam tournament, its tennis hero had arrived and delivered.  OBE and knighthood followed.  At 29, he was one of the youngest people to granted knighthood in modern times.
Murray also won two Olympic gold medals in 2012 and 2016 in men's singles. In 2015, he helped Great Britain win the Davis Cup for the first time since 1936. Great Britain captain Leon Smith said at the time: "It has to be one of the best British sporting achievements of all time. It's incredible for all of us to watch how Murray managed to win that many rubbers, that many wins, especially when you look back at the tie in France and also the Australia match, obviously a lot of fatigue, he managed to find a way through. It was absolutely incredible."
Yet for all his accomplishment, Murray remained grounded and humble. He was a UK ambassador to the UNICEF and supported many causes through his charitable work.  He was involved with Make-A-Foundation, Malaria No More and several other charities throughout his career.
He was a staunch advocate for women's rights and equality.  He used his platform as a tennis player to make the world an equal and better place for women.  When he chose Amelie Mauresmo as his coach, he ruffled more than a few feathers.  Criticism came in from all quarters, especially his fellow players. Men did not have women coaches on the ATP tour.  Australian tennis pro Marinko Matosevic said he didn't "think that highly of the women's game.  It's all equal rights these days. Got to be politically correct. So, yeah, someone's got to give it a go. It won't be me."  Virginia Wade, a former British grand slam champion and a legend in her own right said she thought that Mauresmo's appointment was a joke.  Murray punched back and wrote a good article in which he called himself a feminist and called the criticism sexist.
What is next for Andy Murray?  Murray didn't want to talk about it in his emotional press conference.  He is now a father of two girls.  He has been travelling for almost 15 years starting as a junior player.  It is fair to assume that he will take some time to be at home with his family.
I can guess that he would start a tennis academy like Nadal at some point.  Though he was seen as boring, he can he funny and with his deep understanding of the game will make him a good commentator.  Like Agassi and Lendl, he may coach a top player in the future.  Given his accomplishments, he will continue to get endorsement deals throughout his life.  Murray has never been motivated by money.  He will go where his heart takes him.
If this is the end or close to the end, well done mate!  Thanks for all you have done. We hope to see you in your next endeavor.
(Visited 22 times, 1 visits today)